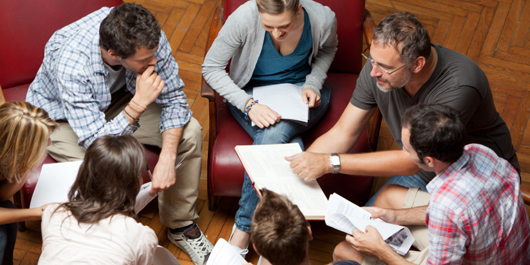 For many students, an assessment of learning styles and learning difficulties can be a great relief.
In particular, because we focus on strengths it can provide a student with a positive view of his or her abilities, and an explanation of why they find some areas of learning can be more difficult. The assessment gives students, as well as tutors and lecturers supporting them, a chance to plan strategies to overcome challenges.
At college and university level, we focus particularly on the development of study skills targeted to the student's particular course of study. We can also advise on exam arrangements, which could include extra time or the provision of a computer for writing exam papers.
Students benefit from an assessment in many ways. An assessment of dyslexia or dyscalculia can boost self-esteem and help to develop coping strategies for learning that will be positive and useful for performance in further and higher education, and throughout adult life. In our reports, we provide an overall picture of the student's abilities and difficulties as well as clear and attainable ways of helping them to show their strengths.
If a student is assessed as dyslexic or dyscalculic, we can recommend a range of access arrangements including extra time, use of computers or calculator, and where appropriate, the provision of a reader and/or scribe. A full assessment can provide a strong case for assistance. Please note, though, that access arrangements are put in place by the student's college, university or local authority, and they also have to support any application.
Testimonial:
"The assessment was a big help. I couldn't understand why I was having difficulty with certain tasks before the assessment. I don't think I read any faster but it's easier. I also need to take time and research strategies to plan and organise things so I can improve my time management."