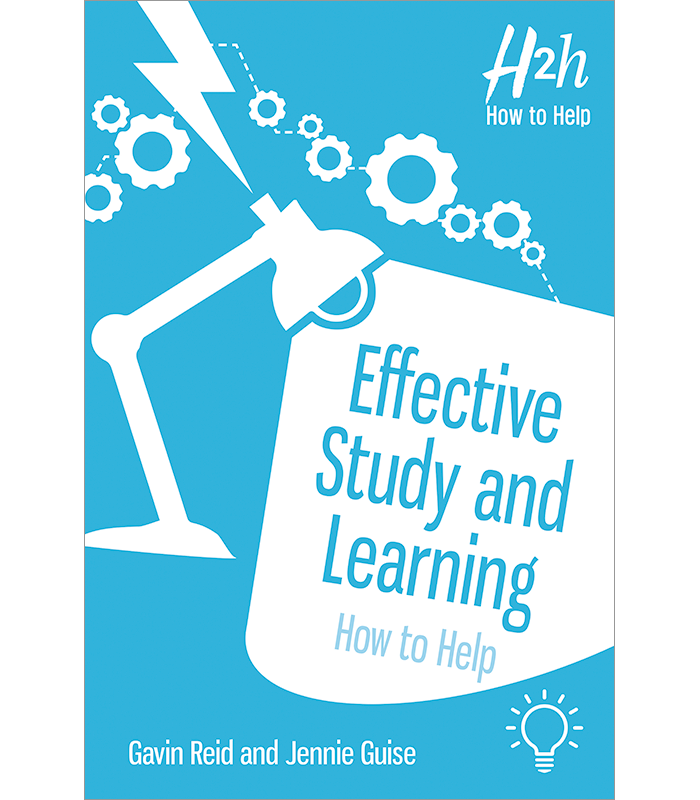 >> Now available from Pavilion Publishing
Effective Study and Learning: How to Help Part of the How to Help series of books exploring issues commonly faced by children and young people at home and at school, Effective Study and Learning offers a complete introduction to these critical yet frequently overlooked topics. Many young people exert considerable effort in 'studying' but still come away disappointed with the results, particularly when faced with traditional written exams. All too often, they fail to fulfil their potential not because of a lack of hard work, but because they have not mastered the study and learning techniques that are fundamental to success in education and eventually in the workplace. Highlighting why self-knowledge and understanding one's own learning style and preferences are critical to success, Gavin Reid and Jennie Guise consider the skills and strategies required for effective study and successful learning – and how parents, carers, teachers and schools can help.
---
Also from Dysguise: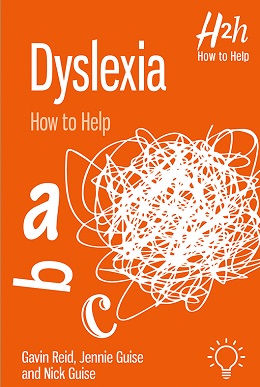 A complete training resource combining theory and practice
More information coming soon.
---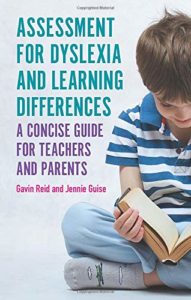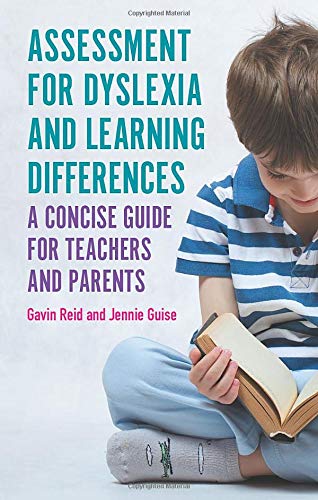 Assessment for Dyslexia and Learning Differences: A Concise Guide for Teachers and Parents Filling a hole in the market for an informative and user-friendly guide to the topic, this is a go-to guide for any parent or teacher. Positive, empowering and written to suit an international audience, this guide is essential reading for education professionals and parents of children with dyslexia. It includes practical strategies, useful websites and resources, as well as ways of recognising early on that your child or pupil has dyslexia. The authors, experienced dyslexia consultants, highlight the importance of effective and positive communication between home and school, as well as with the child. Dyslexia Assessment – A Concise Guide is the perfect pocket guide for busy professionals and parents, who will be able to read it one sitting or alternatively dip in and out of it as they please.
The perfect "one-book library" for everything both teachers and parents need to know about dyslexia and the co-occurring challenges that those with dyslexia experience. It may save you a lot of shelf space! — Angela Smythe, Head of Secondary Learning Support, The British School al Khubairat, Abu Dhabi
A treasure trove of information and support. — Jillian Zocher, The Learning Difference Convention, Australia
---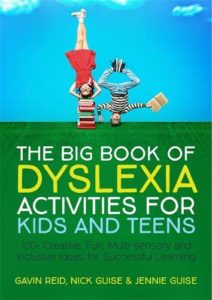 The Big Book of Dyslexia Activities for Kids and Teens: 100 Creative, Fun, Multi-sensory and Inclusive Ideas for Successful Learning is packed with fun, creative and multi-sensory activities. This resource will help children and teenagers with dyslexia become successful learners across the curriculum.
The authors provide over one hundred tried-and-tested fun and imaginative activities and ideas to unlock the learning of children and teenagers with dyslexia in creative ways. The book is split into parts addressing literacy, numeracy, learning and cross curricular subjects. With fun activities like 'Spelling Ping-Pong' and 'Class Got Talent', it focuses on key skills such as listening, memory, spelling, writing and keyboard skills.
Each activity includes a 'red herring' that will keep dyslexic children and teenagers entertained, extending them in interesting ways that will appeal to those who think outside of the box.
Brimming with imaginative ideas, The Big Book of Dyslexia Activities is an essential toolkit for any teacher or parent working with children and young people with dyslexia.
"With practical ideas for classroom educators and interventionists, The Big Book of Dyslexia Activities is filled with ready to implement ideas that stretch beyond basic activities into extensions, allowing easy differentiation for diverse learning needs. This book is a must-have resource for all teachers." — Corey Zylstra, M. Ed., International OG/MSL Teacher Trainer and Executive Director of REACH OG Learning Centres, Canada
---
The Dyslexia Assessment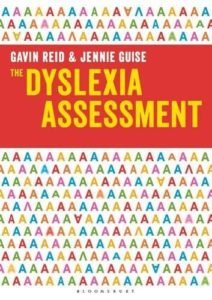 is a complete assessment tool for investigating reading, writing and spelling difficulties in learners.
Designed for teachers and specialists in all education sectors, including early years, primary, secondary, further and higher education, this book provides practical and comprehensive guidance on carrying out an assessment for dyslexia, and interpreting and acting on results. It examines formal and informal assessment strategies and looks at assessment across the curriculum. The strategies explored focus on the whole learner, taking into consideration social, emotional and motivational factors, as well as the challenges of assessing learners with overlapping conditions or EAL.
Written by leading experts in the field, our own Dr Jennie Guise and Dr Gavin Reid, The Dyslexia Assessment is a practical and invaluable guide, which will inform a and empower all mainstream and specialist teachers, teaching assistants, SENCOs and psychologists to provide the best support possible to learners with reading, writing and spelling difficulties.
"Anyone involved in supporting students with a specific learning difficulty to achieve their potential will find this book invaluable. Reid and Guise share their extensive knowledge of dyslexia in order to provide clear guidance for conducting and understanding dyslexia assessment and for developing appropriate intervention. A must read." — Rita Waddell, Head of School, Oak Hill, Centre of Excellence for Students with Dyslexia and/or Attention Deficit Disorder, Switzerland