At DysGuise, Jennie provides full cognitive assessments that include advice on how best to nurture individual strengths and abilities and target the right support for dyslexia and other learning difficulties.
With this type of detailed assessment, she can identify specific learning difficulties like dyslexia in people who might apparently be managing quite well in the classroom or at work.
Cognitive assessment allows us to give extensive feedback on a person's abilities – and this feedback  is focused on their strengths and how they can be used to tackle any areas of relative weakness.
An assessment can make it easier to identify what additional support could be helpful, such as extra time in exams, study skills advice and simple adjustments at work for employees.
To find out more about cognitive assessment and the benefits, go to our How it Works page.
DysGuise Ltd is led by Company Director, Dr Jennie Guise
Dr Jennie Guise
MA(Hons), MBA, BSc(Hons), MSc, PhD, PGCPSE, AMBDA FE/HE, MEd, CPSychol, CSci, AFBPsS, FHEA, SpLD APC (Patoss), EuroPsy, CMgr (MCIM)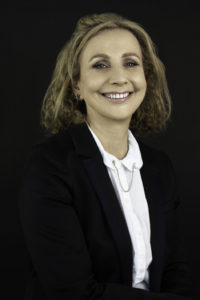 Dr Guise has over 30 years of experience working with children, young people and adults and is highly qualified in the areas of psychology, education and business.  She is a Chartered Psychologist, Associate Fellow of the British Psychological Society, a Chartered Scientist and Member of Health and Care Professionals Council.  Dr Guise is an Associate Member of the British Dyslexia Association (AMBDA) and Member of the Professional Association of Teachers of Students with Specific Learning Difficulties (PATOSS).  She has a PATOSS Specific Learning Difficulties Assessment Practising Certificate.  She has a European Certificate in Psychology. Dr Guise is a Chartered Manager and Member of the Chartered Institute of Managers. She is also a registered CogMed Coach.  She is a Member of the BDA (British Dyslexia Association) Accreditation Board, and of the Scottish Cross-Party Working Group on Dyslexia.
Dr Guise has developed a unique approach to assessments, making them accessible, understandable and fully focused on the positive. The principal aim is to help people realise their potential.