Nick Guise
DipEd, PGCSE, GTCS, Cert Dyslexia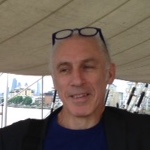 I have worked for ten years as a Specialist Teacher for specific learning difficulties (SpLDs) with Secondary School pupils. Prior to that, I worked in Alternative Education, providing support to pupils across all year groups, and before that I worked with Primary School children. I have developed innovative teaching strategies to help pupils to access their strengths – so that they could build their confidence and progress in their studies. I have really enjoyed teaching through art-based work, music and multi-sensory projects, and this has proved to be very effective. Through continued professional development (CPD), informed practice and networking with support colleagues, I have accumulated a range of evidence-based study skills and techniques. I have enjoyed using these in one-to-one and small-group settings. Memory development has been a major factor in my work, and a variety of fun-based and memorable activities has provided the focus in this area. This again has led to improved confidence in pupils, and the development of skills that can be transferred to help them in learning and revising.
My qualifications are: Diploma in Education (DipEd) (University of Newcastle), Post Graduate Certificate in Special Education (PGCSE) (Open University) and Certificate in Dyslexia Training (CDT). I am registered with the General Teaching Council Scotland (GTCS).
Moira Thomson
MBE, BCom, DipEd (Oxon), DPSE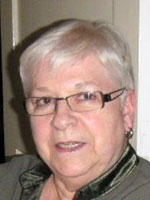 Moira is currently an Educational Consultant and an Education Scotland- registered CPD provider with a focus on dyslexia. She is the Education Director of CPD Bytes Ltd, an online CPD provider and she holds a Scottish Ministerial appointment as an Independent Adjudicator for Additional Support Needs dispute resolution. Moira was recently awarded an MBE for Services to Children with Dyslexia.
Moira's background is strongly based in teaching practice.  She  managed a Support for Learning and Special Needs team in a large Edinburgh secondary school for many years.  Until 2006, she was a City of Edinburgh Council Development Officer, for policy and provision for dyslexia and gifted & talented education.  Moira also found time to become an Associate Assessor for HMIe (Her Majesty's Inspectorate of Education), and an Associate Tutor for the Scottish Network for Able Pupils (based at the University of Glasgow). She was, until recently, secretary of the Cross-Party Group on Dyslexia in the Scottish Parliament, and is a Committee Member of Dyslexia Scotland South East.
Moira's publications include:
Supporting Students with Dyslexia at Secondary School: Every Class Teacher's Guide to Removing Barriers and Raising Attainment (2008), Routledge: London
Supporting Gifted and Talented Pupils at Secondary School (2006), Sage: London
Moira has also produced a series of guides to teaching dyslexic pupils in all subjects of the secondary curriculum. Dyslexia Scotland has supplied every secondary school in Scotland with a free copy of this publication:
Supporting Dyslexic Pupils in the Secondary Curriculum (2007) Dyslexia Scotland: Stirling